Logitech & Herman Miller Offer New Furniture for PC Gamers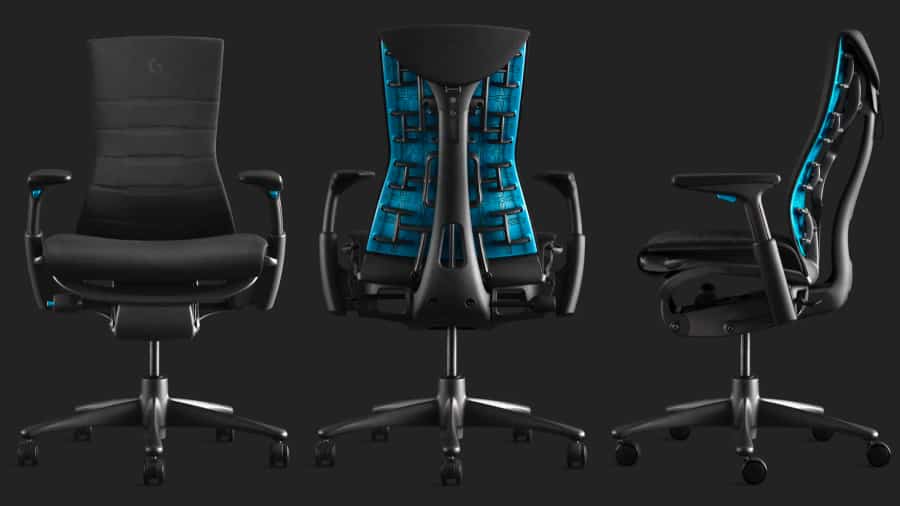 PC gamers already spend a lot of money assembling their rigs, but for a bit more cash, they can afford to play in comfort. Logitech and Herman Miller have partnered to build PC furniture for gamers. From a chair, a table, and monitor arm, take your pick. You can also use their furniture if you work from home. 
The Herman Miller X Logitech G Embody Gaming Chair 
A lot of "well-funded startups" use Herman Miller furniture. With Logitech as a partner, the company has unveiled the Embody Gaming Chair. According to the Herman Miller site, the chair doesn't need assembly. It's also got "cooling foam technology" to keep you comfortable while playing. If you're worried about your back from sitting for hours on end, the chair's got you covered. The chair supports your spine, no matter how you shift around on it. 
The Embody Chair costs $1,495.
Logitech and Herman Miller team up to make the Embody gaming chair https://t.co/P7T8xbHCiK pic.twitter.com/MmtVNEyQwx

— The Verge (@verge) July 22, 2020
The Herman Miller Motia Gaming Desk
This desk is motorized, and it can support up to 200 lbs of gaming equipment. You can put your CPU, monitor, and decked-out speaker boxes on it. And if you like to snack while you play, don't worry about grease and fingerprints. The table has a "soft-touch" matte finish, which is "smudge-proof." You can also just press a switch to raise or lower the table. 
The Gaming Desk costs $1,295.
The Herman Miller Ollin Monitor Arm
If you hate getting your cables bunched up near your monitor, you might like the Ollin Monitor Arm. The arm boasts a "cable management system" that keeps your cables in order. You can move the arm around smoothly, and it can support monitors weighing up to 20 lbs. 
The Ollin Monitor Arm costs $295.
Why not play better with better furniture?