Harpoon and Dunkin' Team Up to Bring You Beer with Actual Donuts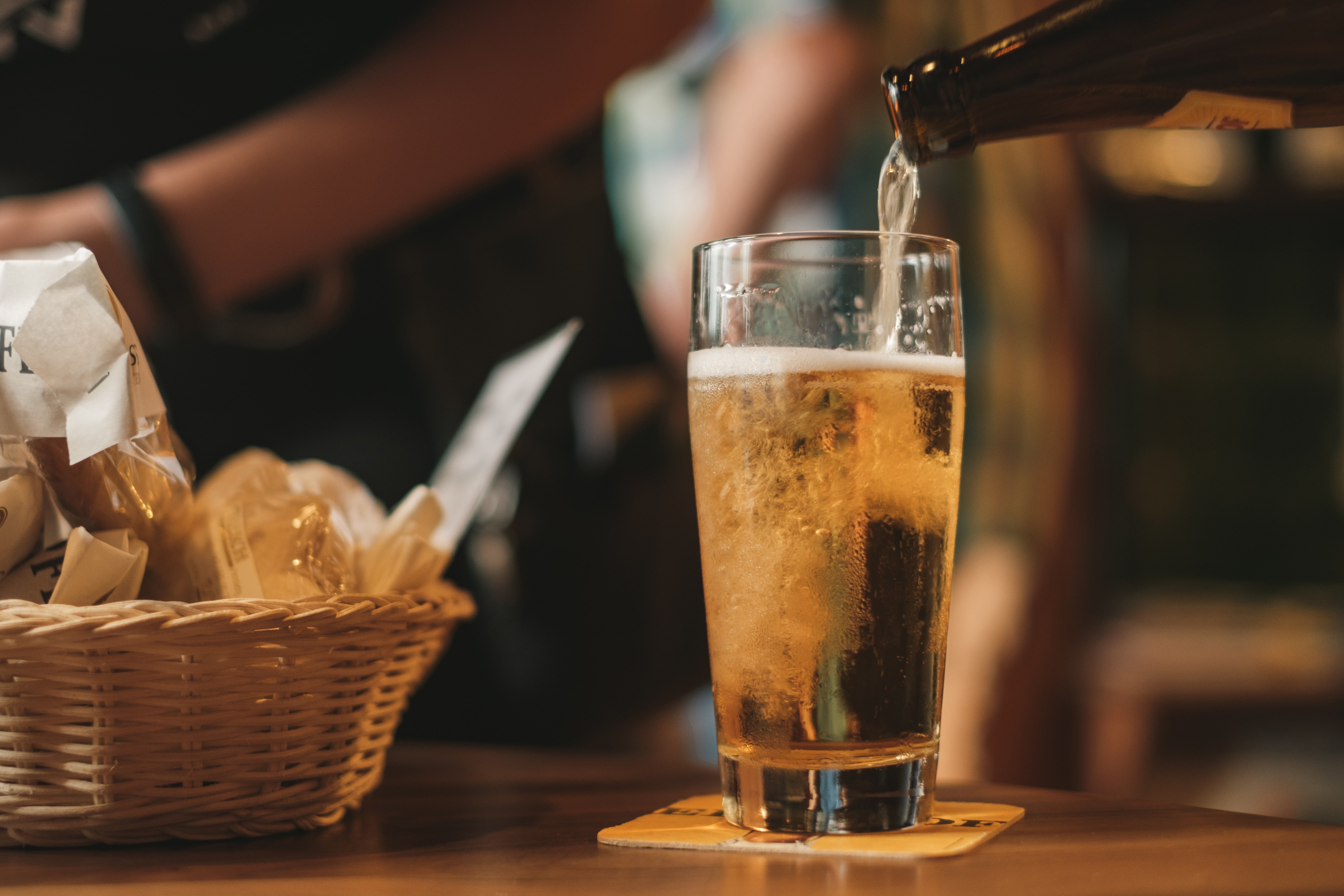 So what do you get when you cross a beer company and a donut business? Another favorite drink infused with your favorite treat!
Harpoon Brewery teamed up with Dunkin' Donuts once more to bring beverages that would delight customers of both brands. On Tuesday, the two companies announced that they would release a new line of beers that are "brewed with actual donuts from Dunkin'."
Brewin' for Fall
With an expected September release date, customers may be able to choose from three brand new flavored beers: the Harpoon Dunkin' Pumpkin, the Harpoon Dunkin' Boston Kreme, and Harpoon Dunkin' Jelly Donut.
The Pumpkin beer, which is suited for the fall-theme, is said to be brewed with real pumpkin and pumpkin pie spices. Meanwhile, the Jelly Donut beer is brewed with real donuts, in addition to a touch of jelly and citrus. Cacao nibs also comprise donut-infused Boston Kreme.
'Creative Brewers'
In an interview with CNN Business, CEO and co-founder of Harpoon Brewery, Dan Kenary, revealed how they came up with this plan. He told it was during meetings while they were talking about their team-up with doughnut company Dunkin'.
"You get some creative brewers together, maybe over a couple of beers," Kenary said. "And sure enough, the conversation turns to: 'How could we make some beer with doughnuts?'"
Harpoon + Dunkin'
Previously, Harpoon Brewery and Dunkin' Donuts have already worked together during the past years to bring the wildly popular Harpoon Dunkin' Coffee Porter. Dunkin' even claims that the coffee porter sold millions of pints. 
Kenary said that the company's brewers are always "innovators." But this is the first time Harpoon's beers will be infused with doughnuts. Not just donut flavors, but actual doughnuts!
These New Dunkin' Beers Are Made with Actual Donuts https://t.co/VOuu99EQUn

— Harpoon Brewery (@harpoonbrewery) August 25, 2020
According to Brian Gilbert, Dunkin' Donuts' VP of retail business development, the company's deal with Harpoon has helped the doughnut company's brand "in the forefront of people's minds."
Gilbert also mentioned in a statement that they are confident that the new offerings in partnership with Harpoon Brewery, "will bring the same moments of sweetness and smiles our coffee and donuts have created for 70 years."
Harpoon chief exec also hopes that both the fans of their beers and the fans of Dunkin' will "have a blast trying."