ABC: Reboot of TV show 'The Wonder Years' to cast Black family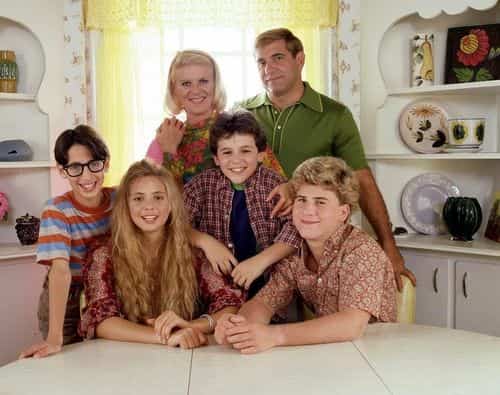 Following a more intense campaign for social justice all over the world, ABC, a Disney-owned network, announced plans to produce reboot of classic TV series "The Wonder Years," this time with a Black cast for the main family. It first aired on 1988, ran for six years and pumped more than a hundred episodes, telling a coming-of-age story starring Fred Savage as suburban teenager Kevin Arnold. The format of the show was that the events were being narrated by future Kevin, with Daniel Stern lending his voice.
Featuring Black family
For the reboot, to be produced by Twentieth Century Fox, the setting will be the same 1960s era like with the original show. However, the main difference that was highlighted by the announcement is that the Arnold family will have Black casts. Currently, the pilot is already being crafted, with staff from renowned series contributing.
As reported by CBS, "The Big Bang Theory" former co-executive producer Saladin Patterrson will be penning the story as well as co-produce, while "Empire" creator and producer Lee Daniels, with Oscar nominations, will executive produce the reboot alongside Lee Daniels Television President Marc Velez. They also managed to bring the co-creator of the original series, Neal Marlens, who will be the reboot's consultant. Meanwhile, then child star from the source show Savage will be directing and also executive produce, as he has directed episodes from "Modern Family" before.
Remake details
New details from the remake will be particularly set on Montgomery, Alabama, in contrast to undisclosed location of the original story. The intended place could be symbolic as it is regarded as where the civil rights movement in the country began. However, it is highly likely that it will have a similar suburb setup. The 30-minite comedy-drama show is set to premiere in 2021.
Danila McKellar, who was the love interest of Savage in the original series, expressed her excitement and hopes for the show over Twitter after she received e-mail of fellow cast Savage. Writing, she said, "I have no doubt it will both honor the original show and do justice to the realities of growing up Black in 1960s."
Campaign for social justice
News of remake of "The Wonder Years" broke the same week that Disney announced plans to do a documentary series of Colin Kaepernick's thru ESPN Films as part of their intentions of producing more content that tackles social injustice and discrimination. Former CEO and now executive chairman of Dinsey Bob Iger stated, "During this unprecedented time, The Walt Disney Co. remains committed to creating diverse and inclusive content that resonates and matters."
In an article by the Forbes, this decision to cast an all-Black actors for the lead family by ABC-Disney is just among the many initiatives of giant media conglomerates of the entertainment industry to shake racism in Hollywood.
Image via ABC Photo Archives/ABC via Getty Images