Tech CEOs Face Congress Grilling In Antitrust Hearing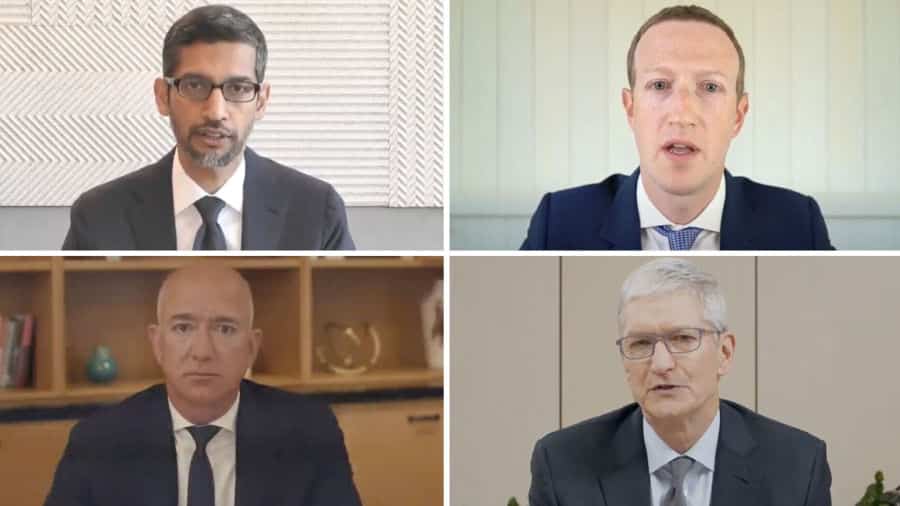 The United States' most powerful tech CEOs faced an antitrust hearing in Congress Wednesday. Facebook's Mark Zuckerberg, Amazon's Jeff Bezos, and Apple's Tim Cook were at the hearing. The three CEOs defended their companies from charges of abuse of power and putting their rivals out of business. 
Jeff Bezos Goes to Congress
CNN reports that Bezos had never spoken to Congress before. The world's richest person spoke to lawmakers about Amazon's use of data. According to lawmakers, Amazon had used data from third-party sellers to boost its own private business. As a result, other sellers got priced out of the market. Bezos said that Amazon has a policy that bans the practice. However, he could not say if Amazon never violated it.
Four of the most powerful figures in tech were hit with tough questions and documents that raised concerns about their competitive tactics during a high-profile antitrust hearing. Here are some of the takeaways. https://t.co/q4yQx9WXyS

— CNN (@CNN) July 30, 2020
Zuckerberg Speaks about Instagram
Lawmakers asked Zuckerberg about Facebook's deal with Instagram in 2012. That year, Facebook bought Instagram. Lawmakers asked him whether his company bought Instagram because he didn't want to compete fairly in the market. In response, Zuckerberg admitted that Instagram was a threat. But he added that the Federal Trade Commission approved the deal.  
Tim Cook on the App Store
Tim Cook faced questions about Apple's removal of screen time and parental control apps on the App Store. After debuting the Screen Time feature on iOS 12, Apple deleted the other apps from the App Store. Cook said that the removed apps posed a risk to user privacy and security. He added that the apps needed personal data or camera access to work.
After the hearing, US lawmakers will recommend ways to stop abusive practices in the future.