Step Your Business Up with Carla Williams Johnson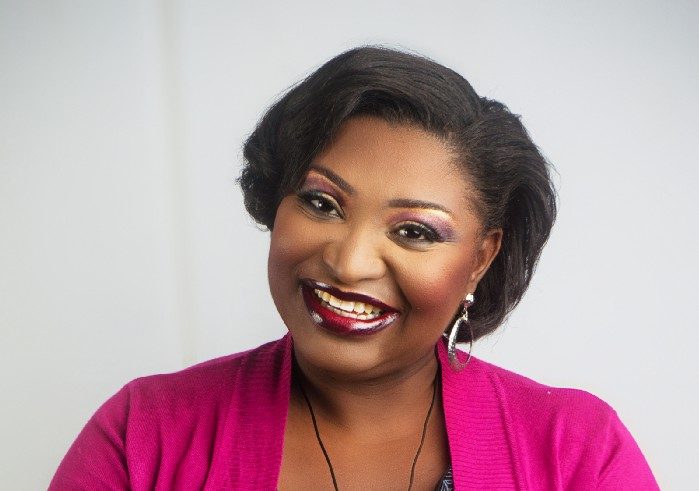 Carla Williams Johnson started Carli Communications to help out business owners that need assistance in getting their enterprises out into the real world, attracting more clients and customers. Her decades of experience in the field includes devising strategies and launching products for big global brands like Coca Cola, Unilever, and Nestle. To help brands find success, Carla focuses on coming up with methods to identify the right clients for the brand; boosting visibility online and offline; and creating marketing campaigns that should drive up revenue.
As a Media Marketing Specialist, Carla Williams Johnson considers herself an advocate for small business owners and entrepreneurs. In the past, she had seen several businessmen and businesswomen get cheated out of their money by unscrupulous "marketing gurus." These gurus would give entrepreneurs tips that did not work in exchange for hefty coaching fees. Entrepreneurs without much marketing knowledge and experience were easy prey for the scammers.
Tired of the tricks, Carla Williams Johnson decided to start Carli Communications to give new entrepreneurs methods that actually worked. She feels strongly that business people should put themselves out there in front of the right people. With her help, you would save yourself a ton of grief and money, as opposed to going with a marketing coach that's just eager to squeeze dollars out of you.
Aside from running Carli Communications, Carla Williams Johnson has also given back to her community in Trinidad & Tobago. She shared her knowledge with the Malabar Secondary School to help prepare the students as they entered the working world. She also became a Personal Mentor in the Queen's Young Leaders Programme, where she supported and celebrated young people across the Commonwealth.
Read more interviews with thought leaders here.
Jerome Knyszewski: What do you think makes your company stand out? Can you share a story?
Carla Williams Johnson: A colleague said to me: "I see everyone selling different things but I always consider you to be a true marketer because you're the one who puts it all together." That pretty much sums it all up honestly.
I see people selling all different aspects of marketing, whether it be Instagram tips, LinkedIn selling, copywriting, branding whatever……and all these things are great but what is the benefit to the recipient if they have no idea how to use it effectively or do not need it right now in their business. I like to look at marketing as a whole puzzle and advise persons what are the specific pieces they need to build their brand right now based on what they'd like to accomplish and what's happening in the market right now…..and if that looks like me recommending them to someone else who can help them achieve those goals then so be it.
There are too many people out here looking to see how fast they can make a sale; driven by money instead of the desire of helping others. What sets me and my company apart is that I am the exact opposite. I believe the sale will come if my focus is giving value and helping others succeed.
Jerome Knyszewski: Which tips would you recommend to your colleagues in your industry to help them to thrive and not "burn out"?
Carla Williams Johnson: Schedule self-care like your life depended on it because it does. There are times I get so focused and engrossed in what I'm doing that I forget to eat. It's crazy! I had to learn the hard way that being unkind to my body and not giving my brain time to recharge can have terrible consequences. Being a marketer means you have to always think of the best ways to connect with your customers and you cannot think creatively or strategically if you're tired all the time, so do yourself and your business a favor and take a break every once in a while.
Jerome Knyszewski: None of us are able to achieve success without some help along the way. Is there a particular person who you are grateful towards who helped get you to where you are? Can you share a story?
Carla Williams Johnson: There are so many people who have helped me in so many ways, but I would have to say my best friend who has been cheering me on from day one! Odessa Laulys has been by my side and is literally my rock and really, she's more than a friend, she's my big sister. She's been there for everything in business and in life and I have no idea what I would do without her.
Another person I must shout out is my good friend Marlena Cole. She's a Relationship Coach and she actually reached out to me because she knew I could help her build her business. Little did we know at the time that such a close friendship would emerge. She saw in me what I was so afraid to see in myself and truly gave me the confidence to step out and do what I'm good at.
Jerome Knyszewski: Ok thank you for all that. Now let's shift to the main focus of this interview. Delegating effectively is a challenge for many leaders. Let's put first things first. Can you help articulate to our readers a few reasons why delegating is such an important skill for a leader or a business owner to develop?
Carla Williams Johnson: The fact DIY-ing ourselves through entrepreneurship slows us down and keeps us in 'struggle-mode'. We waste the precious resources of time and energy (and sometimes money) trying to figure things out ourselves or trying to do it all.
We burn out faster; we get frustrated and honestly nothing really gets done effectively.
To be a true leader and CEO of your business you must be able to see the bigger picture to lead your brand to greatness and you really can't if your head is constantly down trying to figure things out or not focusing on your highest, revenue generating activities.
Jerome Knyszewski: Can you help articulate a few of the reasons why delegating is such a challenge for so many people?
Carla Williams Johnson: Somehow we got the notion that when we got into entrepreneurship that we had to do it all ourselves……by ourselves; We also got it in our heads that if we need to get it right we have to do it ourselves.
Both are totally untrue, to get it right you have to delegate tasks to person's who are geniuses at what they do so you can continue to be a genius at what you do.
I think it all comes down to trust and clarity. I know many entrepreneurs who say that they don't trust others but I think it's really that they don't trust themselves…..they're not clear about what they want or what type of help they need so they rather stress out about it. That is not an effective way to build a brand.
Jerome Knyszewski: In your opinion, what pivots need to be made, either in perspective or in work habits, to help alleviate some of the challenges you mentioned?
Carla Williams Johnson: Well first of all I think getting clear on what you need help with will help you determine who you can trust to delegate to. You will be able to source someone with the strengths you need to get the job done efficiently. Also identify the highest revenue generating activities that only you can do and prioritize that first, then delegate everything else.
Jerome Knyszewski: Thank you for all of that. We are nearly done. You are a person of great influence. If you could start a movement that would bring the most amount of good to the most amount of people, what would that be? You never know what your idea can trigger. 🙂
Carla Williams Johnson: I honestly feel that men are 'groomed' (for lack of a better word) a particular way and therefore they are 'expected' to act and react in situations that can be really unhealthy for them and the people around them. Society still expects them to be a certain way which is counterproductive to how the world is progressing. If I could I would create a movement to address this because while women are becoming empowered, men are still being held to the same outdated stereotypes with their worth measured by an old-fashioned value system. I think helping these men unlearn some of the traits they were exposed to can truly help the world become a better, less violent place.
Jerome Knyszewski: How can our readers further follow you online?
Carla Williams Johnson: Find me on my website or on social media:
Jerome Knyszewski: This was very inspiring. Thank you so much for the time you spent with this!