Meet Kelley Higney, Founder and CEO of Bug Bite Thing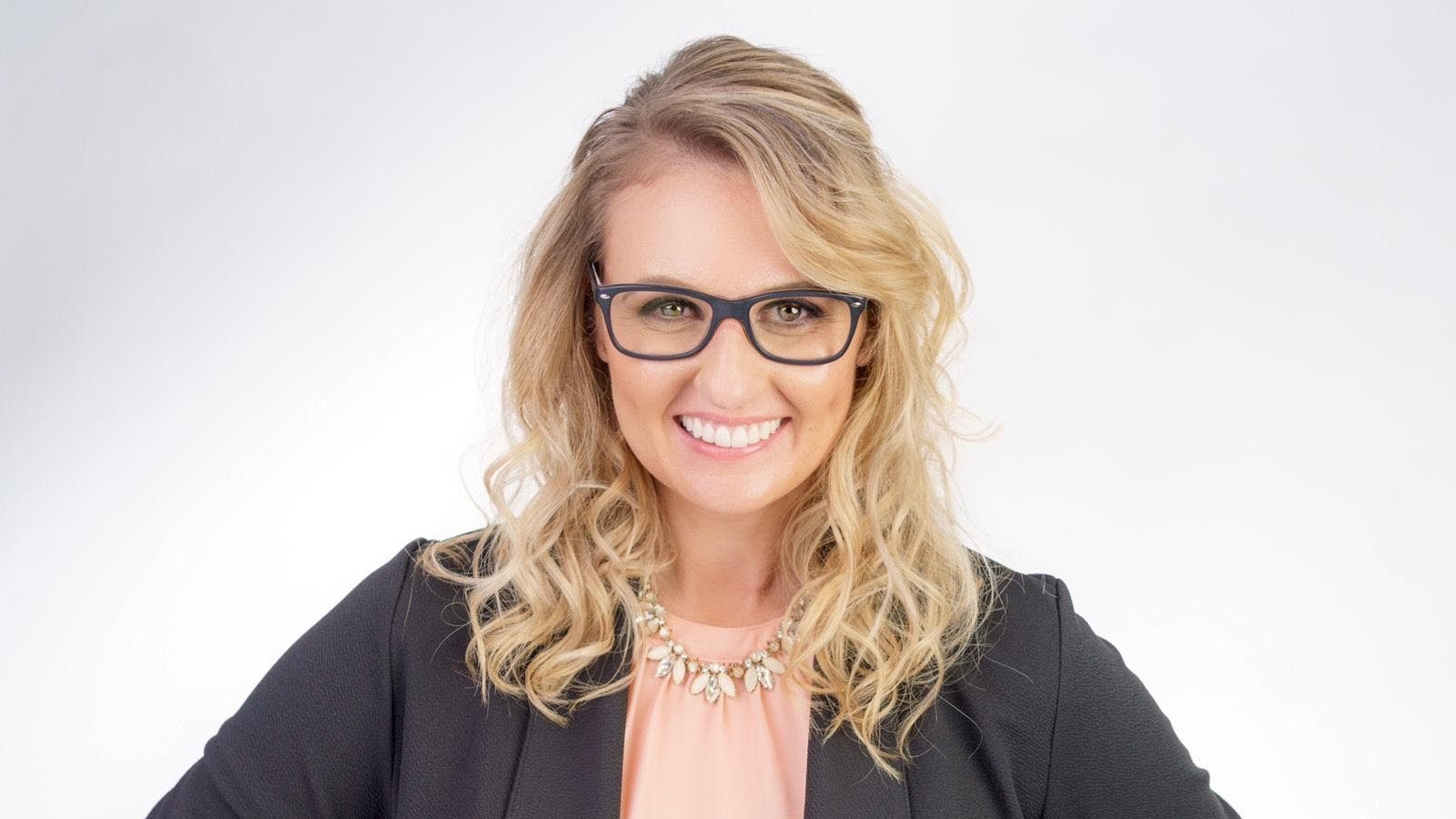 Kelley Higney founded the company Bug Bite Thing in 2017 together with her mother, Ellen McAlister. Why did she start the company? She wanted to relieve her daughter's suffering from constant mosquito bites, and she found that the standard creams and remedies didn't work as she liked. When she discovered a suction tool that sucks out insect saliva from your skin, she decided to take the tool to market.
With Bug Bite Thing, Kelley Higney has launched a chemical-free and kid-friendly insect bite relief tool on the market. Currently, the tool has become the #1 best-selling insect bite relief product on Amazon, and is also available from thousands of retailers across the United States.
Through her business, Kelley Higney has also been spreading awareness about the chemicals present in products that are approved for children. She said she was "baffled to see" all the unregulated products that kids use daily. Since then, she has used social media to encourage customers to go the chemical-free route when treating their children's insect bites, using the hashtag "#SavedByBugBiteThing."
Since 2019, Kelley Higney has seen Bug Bite Thing grow at a tremendous rate. From working out of her garage, she moved to a 5500 sq ft. facility. The company has also hired 20 employees, starting from just two. Kelley has also sold hundreds of thousands of Bug Bite Thing units, which has remained in the Top 100 best-selling Health & Household products on Amazon.
For the future, Kelley Higney says she wants to increase the brand recognition of Bug Bite Thing by teaching more customers in the US about the product. She is also taking steps to take the brand worldwide.
Check out more interviews with industry pioneers here.
Jerome Knyszewski: What do you think makes your company stand out? Can you share a story?
Kelley Higney: For one, the product. Bug Bite Thing is unlike all other insect bite relief products on the market. While most insect bite relief products are a topical cream or spray and contain chemicals, Bug Bite Thing only uses suction and is completely chemical-free. Because there is intrigue around how the product works, it has gone viral on social media, specifically TikTok. Also, the effectiveness of the product, which is backed by over 20,000 positive reviews, is also the #1 selling product on Amazon in the insect bite treatment category.
Also, Bug Bite Thing is a family-owned business. My mother, who ran her own successful company for 35 years, is our president. My husband is the COO and my brother-in-law oversees our social media strategy. Before the COVID-19 pandemic my daughters were often in the office and would help pack boxes.
Jerome Knyszewski: Which tips would you recommend to your colleagues in your industry to help them to thrive and not "burn out"?
I would recommend spending some time outdoors every day. There are a lot of benefits of being outside such as breathing fresh air and getting exercise. It is also an opportunity to disconnect from checking your email and the news. Take the time to enjoy nature, even if it is just five minutes to sit quietly or go for a walk and enjoy listening to music. I am also a proponent of music therapy. Music has been proven to reduce stress, encourage relaxation, improve brain function and overall quality of life.
Kelley Higney: None of us are able to achieve success without some help along the way. Is there a particular person who you are grateful towards who helped get you to where you are? Can you share a story?
My mother. She has taught me everything I know about business and I have worked with her my entire career. I started working on our family business, A.C. Kerman, right out of college. I worked for the company for 15 years. I left when I started Bug Bite Thing. The company went from being just an idea to becoming a successful business because my mother advised me through the entire process. I was able to rely on her 35 years of experience working with manufacturers to guide me every step of the way. I could not imagine being on this journey without her.
Jerome Knyszewski: Ok thank you for all that. Now let's shift to the main focus of this interview. The Pandemic has changed many aspects of all of our lives. One of them is the fact that so many of us have gotten used to shopping almost exclusively online. Can you share a few examples of different ideas that eCommerce businesses are implementing to adapt to the new realities created by the Pandemic?
Kelley Higney: Many eCommerce businesses are adapting by adding pandemic essentials to their product offering, including masks and hand sanitizer. People are also spending more time participating in outdoor recreation activities. This has created a greater opportunity for outdoor brands.
Another example of how a company has been able to adapt is by pivoting their business. The Shark Tank company, SubSafe, created a new eCommerce business because of social distancing measures, Social Band Bands. They are bands that you wear on your wrist to communicate your social distancing preferences. There are green, yellow and red. I personally think it's a genius idea and we are all wearing them in the office.
Jerome Knyszewski: Amazon, and even Walmart are going to exert pressure on all of retail for the foreseeable future. New Direct-To-Consumer companies based in China are emerging that offer prices that are much cheaper than US and European brands. What would you advise retail companies and eCommerce companies, for them to be successful in the face of such strong competition?
Kelley Higney: I would focus on creating a product that adds value to people's lives. Also, focus heavily on your brand experience and creating brand loyalty and trust by offering a quality customer service experience. I know I mentioned it earlier, but I offer a 100% money-back guarantee which gives the consumer confidence to try the product and removes any risk. It communicates our commitment to customer satisfaction.
I would also encourage brands to use social media as a platform to connect with their customers and address any individual issues. A cheaper product will likely not invest heavily in the customer experience. Our customer service team will answer individual questions on social media and is available around the clock to respond to comments as well as direct messages to offer additional support.
Jerome Knyszewski: What are the most common mistakes you have seen CEOs & founders make when they start an eCommerce business? What can be done to avoid those errors?
Kelley Higney: First, it is critical that you have a brand protection program in place. This gives you control of your pricing and ensures consistency within the marketplace. We heavily vetted all of our wholesale partners from the beginning to ensure we were partnering with the right people. Second, create a demand. Educate consumers about your product, prove its value and effectiveness and your eCommerce business will begin to grow. In the beginning, retailers told me 'no' over and over again. I focused on creating a demand for the Bug Bite Thing, specifically on social media and this caught the attention of retailers who began to approach me.
Jerome Knyszewski: In your experience, which aspect of running an eCommerce brand tends to be most underestimated? Can you explain or give an example?
Kelley Higney: Affiliate Marketing is a key component of building a brand. Unlike traditional marketing, affiliate marketing focuses on creating a community that finds value in your product. First-hand testimonials from real users is extremely useful. It establishes trust and customer confidence in your brand.
Jerome Knyszewski: One of the main benefits of shopping online is the ability to read reviews. Consumers love it! While good reviews are of course positive for a brand, poor reviews can be very damaging. In your experience what are a few things a brand should do to properly and effectively respond to poor reviews? How about other unfair things said online about a brand?
Kelley Higney: Reach out to the consumer directly. On social media, we reply directly to the customer and offer personalized troubleshooting tips. Ultimately, we want everyone seeking relief to use the product effectively and become a lifelong customer. I have always said that happy customers are your brand's biggest cheerleaders. When someone posts a negative review online, happy customers will often respond to that person's feedback directly and comment on why they love the brand.
Jerome Knyszewski: You are a person of great influence. If you could start a movement that would bring the most amount of good to the most amount of people, what would that be? You never know what your idea can trigger. 🙂
Kelley Higney: Encourage parents to look at the products they are using on their children and discuss how many cosmetic and personal care products on the market in the U.S. contain chemicals that are banned in other countries.
Jerome Knyszewski: How can our readers further follow you online?
Kelley Higney: You can follow me on Facebook, Instagram and Twitter. You can also find me on LinkedIn and my personal Twitter. And they can subscribe to Bug Bite Thing's blog.
Jerome Knyszewski: This was very inspiring. Thank you so much for the time you spent with this!