Google Nest Hub Finally Gets Netflix App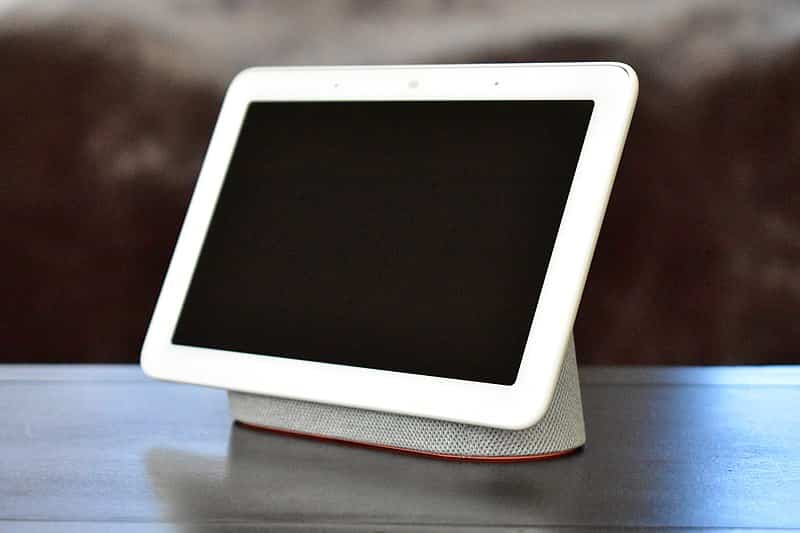 If your dinner routine includes watching TV, and you own a Google Nest Hub, this news is for you. Google has announced that its Nest Hub device will  finally support Netflix. People who use the Nest Hub for quick and easy recipes will now find it the perfect cooking companion. 
How Do I Watch Netflix on My Google Nest Hub?
In a blog post, Google said that you need to be a Netflix subscriber to access the app. Once there, just link your account using your Google Home app, and get your "Netflix fix" right away. Linking your account also gives you voice control over Netflix. Use either voice commands or the touchscreen to browse and watch your favorite shows. Voice command should be helpful if you want to watch while cooking.
Can I Do Anything Else with Netflix on My Nest Hub?
Gizmodo reports that you can also make hands-free gestures to control the Nest Hub. Just look at your Nest Hub's camera and raise your hand to pause shows. Then, look at it again and lower your hand to resume.
Netflix arrives to turn the Google Nest Hub into the most useful device in your kitchenhttps://t.co/9sfQ4HXTCW pic.twitter.com/K6kdGHLS3H

— Gizmodo (@Gizmodo) July 21, 2020
Are There Other Streaming Apps on the Nest Hub?
The Google Nest Hub also offers a lot of streaming platforms aside from Netflix. You can access Disney+, HBO Max, CBS All Access, and Hulu, among "thousands of other apps." 
Gizmodo adds that it is unclear why Netflix arrived this late to the Google Nest Hub. With Netflix on the Nest Hub, you can skip all the awkward dinner conversations and bond over the latest Queer Eye instead.