Google auto-delete now set by default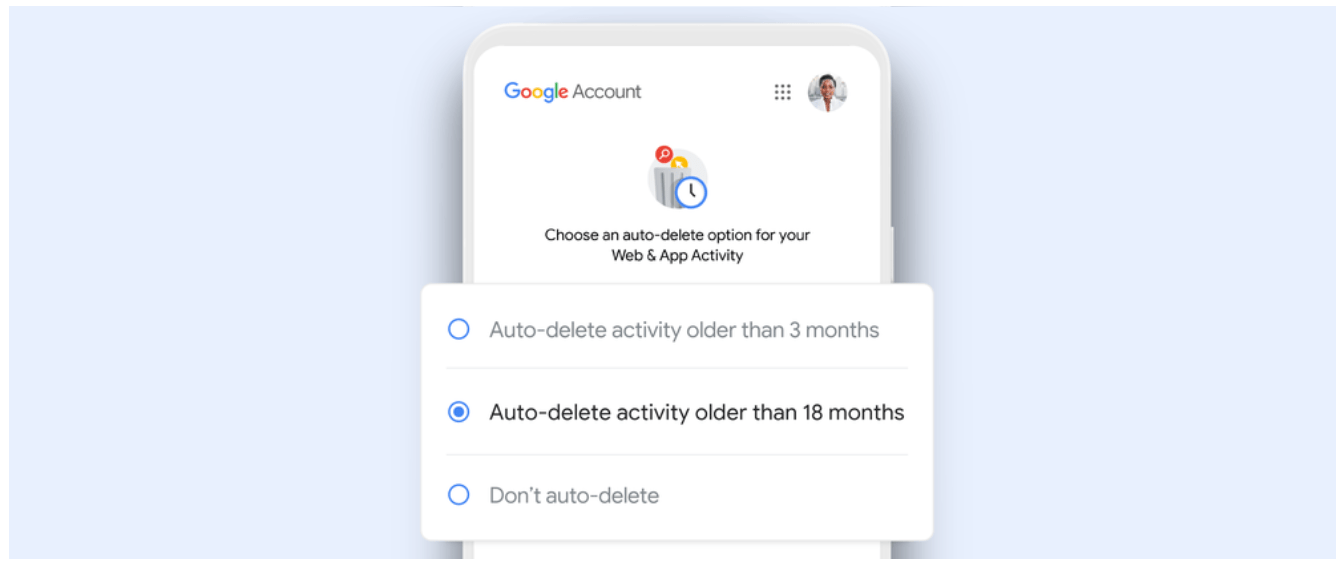 Data protection is very important. Google is making changes to give more attention to this sensitive matter. Google will start deleting collected and stored information on user activities by default. CEO Sundar Pichai announced such improvements in the company blog. 
Google introduced auto-deletion for periods of 3 months or 18 months last year. Users can also delete their history on their own. Now, Google will start deleting Location History and Web & App Activity every 18 months. The default duration for YouTube History is 36 months. Users can decide to turn the settings off anytime. 
But this will not be available to all users. Only new accounts will have this default function. Location History and Web & App Activity settings will not change if they are already turned on. Google will give provide reminders about the auto-delete controls through emails or notifications. This will let them change their deletion settings. 
For YouTube, this new default will also apply if the user turns on the History setting for the first time. This update will not affect Gmail, Google Drive, and Google Photos. These services are for the storage of personal content. 
Websites and online services store information about the activities of users. This is standard practice. Google retains data to improve and give more personalized experiences in its services. For example, the users' history helps find particular locations faster on Maps. Favorite places like restaurants and bars would be easier to locate. YouTube History helps make recommendations on videos to watch on YouTube. Users will know if new episodes on their favorite channels are already available. Searches will show more relevant results because of the information. 
In the statement, the CEO stated that they follow key product development principles. They are careful with how they handle and protect information. Giving users control is also highlighted. With the changes announced, they believe data retention activities will improve. They do not sell information or stored personal content to advertisers, he stressed. 
The access to Incognito mode will also improve. It will be easier to activate. Pressing on the user profile picture in Search, Maps, and YouTube for a few seconds will set it. This feature is already available on Google App for iOS. Android and other apps will have it soon. Google plans to have this feature available in all its apps in the future.
Privacy and security settings will also be easier to change when using Search. You can look up "Google Privacy Checkup" or "Is my Google Account secure?" and a box will come up. You can view your settings and make adjustments in this box. This will work for signed-in searches. Users will also get recommendations and tips to help them manage privacy settings.
Password security will also improve. Password Checkup will soon become an important part of the Security Checkup. The Password Checkup feature lets users check if account passwords are still safe to use. This not only ensures security not only on Google but also on using other sites. 
Wearable-tech glove translates sign language into speech in real time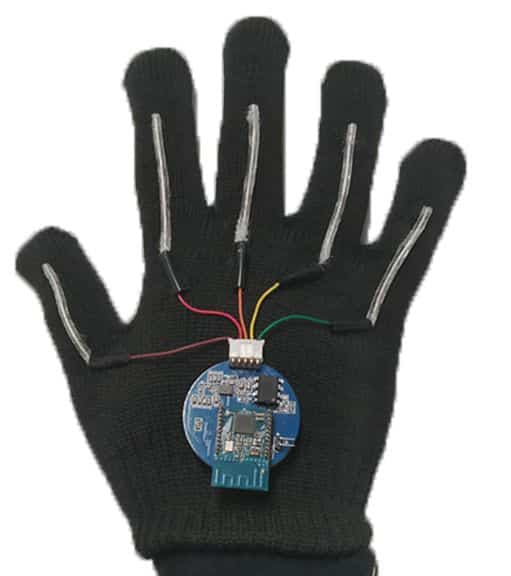 UCLA bioengineers have designed a glove-like device that can translate American Sign Language into English speech in real time though a smartphone app. Their research is published in the journal Nature Electronics.
"Our hope is that this opens up an easy way for people who use sign language to communicate directly with non-signers without needing someone else to translate for them," said Jun Chen, an assistant professor of bioengineering at the UCLA Samueli School of Engineering and the principal investigator on the research. "In addition, we hope it can help more people learn sign language themselves."
The system includes a pair of gloves with thin, stretchable sensors that run the length of each of the five fingers. These sensors, made from electrically conducting yarns, pick up hand motions and finger placements that stand for individual letters, numbers, words and phrases.
The device then turns the finger movements into electrical signals, which are sent to a dollar-coin-sized circuit board worn on the wrist. The board transmits those signals wirelessly to a smartphone that translates them into spoken words at the rate of about a one word per second.
The researchers also added adhesive sensors to testers' faces — in between their eyebrows and on one side of their mouths — to capture facial expressions that are a part of American Sign Language.
Previous wearable systems that offered translation from American Sign Language were limited by bulky and heavy device designs or were uncomfortable to wear, Chen said.
The device developed by the UCLA team is made from lightweight and inexpensive but long-lasting, stretchable polymers. The electronic sensors are also very flexible and inexpensive.
In testing the device, the researchers worked with four people who are deaf and use American Sign Language. The wearers repeated each hand gesture 15 times. A custom machine-learning algorithm turned these gestures into the letters, numbers and words they represented. The system recognized 660 signs, including each letter of the alphabet and numbers 0 through 9.
University of California – Los Angeles. "Wearable-tech glove translates sign language into speech in real time: The device is inexpensive, flexible and highly durable." ScienceDaily. ScienceDaily, 29 June 2020. <www.sciencedaily.com/releases/2020/06/200629120201.htm>.
Researchers are exploring new ways of creating quantum-mechanical interactions between distant electrons = Teleportation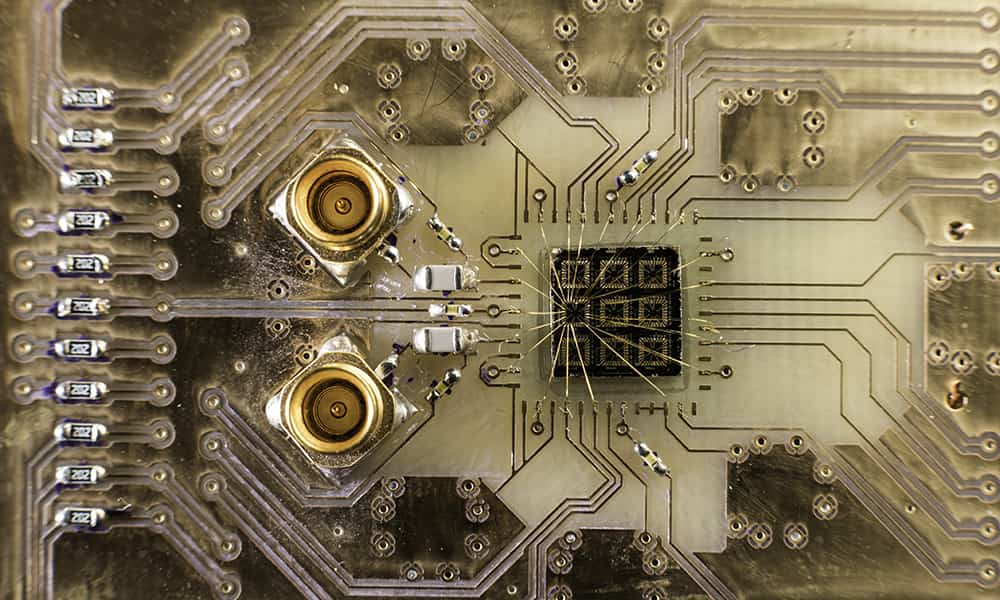 "Beam me up" is one of the most famous catchphrases from the Star Trek series. It is the command issued when a character wishes to teleport from a remote location back to the Starship Enterprise.
While human teleportation exists only in science fiction, teleportation is possible in the subatomic world of quantum mechanics — albeit not in the way typically depicted on TV. In the quantum world, teleportation involves the transportation of information, rather than the transportation of matter.
Last year scientists confirmed that information could be passed between photons on computer chips even when the photons were not physically linked.
Now, according to new research from the University of Rochester and Purdue University, teleportation may also be possible between electrons.
In a paper published in Nature Communications and one to appear in Physical Review X, the researchers, including John Nichol, an assistant professor of physics at Rochester, and Andrew Jordan, a professor of physics at Rochester, explore new ways of creating quantum-mechanical interactions between distant electrons. The research is an important step in improving quantum computing, which, in turn, has the potential to revolutionize technology, medicine, and science by providing faster and more efficient processors and sensors.
'Spooky Action at a Distance'
Quantum teleportation is a demonstration of what Albert Einstein famously called "spooky action at a distance" — also known as quantum entanglement. In entanglement — one of the basic of concepts of quantum physics — the properties of one particle affect the properties of another, even when the particles are separated by a large distance. Quantum teleportation involves two distant, entangled particles in which the state of a third particle instantly "teleports" its state to the two entangled particles.
Quantum teleportation is an important means for transmitting information in quantum computing. While a typical computer consists of billions of transistors, called bits, quantum computers encode information in quantum bits, or qubits. A bit has a single binary value, which can be either "0" or "1," but qubits can be both "0" and "1" at the same time. The ability for individual qubits to simultaneously occupy multiple states underlies the great potential power of quantum computers.
Scientists have recently demonstrated quantum teleportation by using electromagnetic photons to create remotely entangled pairs of qubits.
Qubits made from individual electrons, however, are also promising for transmitting information in semiconductors.
"Individual electrons are promising qubits because they interact very easily with each other, and individual electron qubits in semiconductors are also scalable," Nichol says. "Reliably creating long-distance interactions between electrons is essential for quantum computing."
Creating entangled pairs of electron qubits that span long distances, which is required for teleportation, has proved challenging, though: while photons naturally propagate over long distances, electrons usually are confined to one place.
Entangled Pairs of Electrons
In order to demonstrate quantum teleportation using electrons, the researchers harnessed a recently developed technique based on the principles of Heisenberg exchange coupling. An individual electron is like a bar magnet with a north pole and a south pole that can point either up or down. The direction of the pole — whether the north pole is pointing up or down, for instance — is known as the electron's magnetic moment or quantum spin state. If certain kinds of particles have the same magnetic moment, they cannot be in the same place at the same time. That is, two electrons in the same quantum state cannot sit on top of each other. If they did, their states would swap back and forth in time.
The researchers used the technique to distribute entangled pairs of electrons and teleport their spin states.
"We provide evidence for 'entanglement swapping,' in which we create entanglement between two electrons even though the particles never interact, and 'quantum gate teleportation,' a potentially useful technique for quantum computing using teleportation," Nichol says. "Our work shows that this can be done even without photons."
The results pave the way for future research on quantum teleportation involving spin states of all matter, not just photons, and provide more evidence for the surprisingly useful capabilities of individual electrons in qubit semiconductors.
Is The World Ready To Shift To Fully Electric Cars & Airplanes?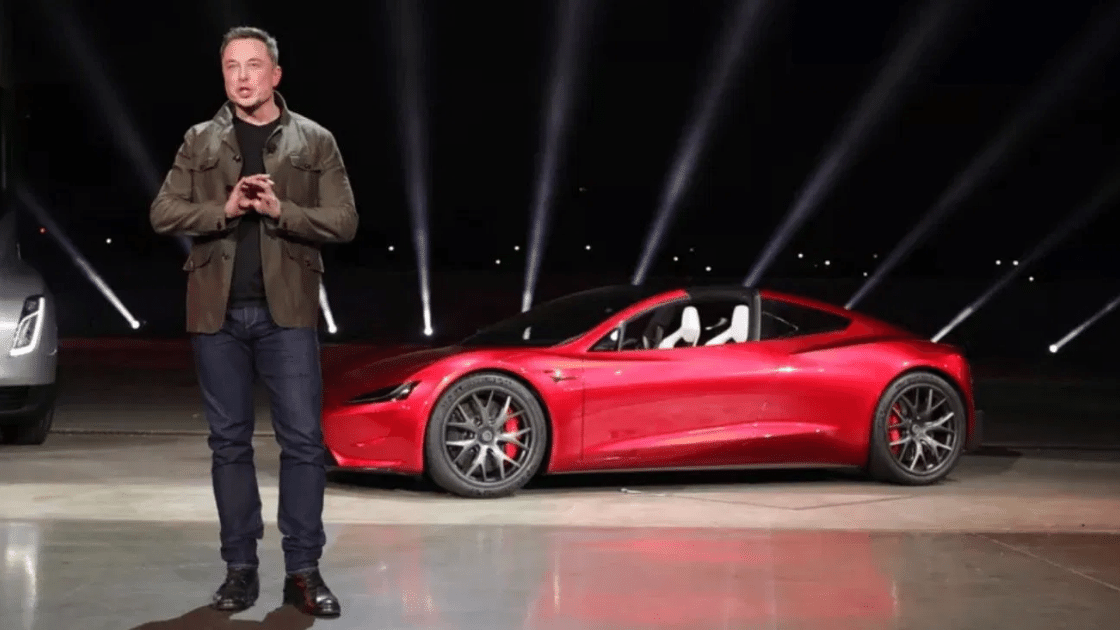 The need for zero-emission vehicles has remained high and unanswered for centuries. Around 1900 there was an electric vehicle using batteries. The major shortcoming was that it was low top speed and a short-range vehicle.
By the 21st Century, the growing campaigns to switch to an eco-friendly energy consumption meant that something had to be done by the motor industry. It was among the highest emitters of Hydrocarbon-fuels and CO2 to the atmosphere – that was not sustainable.
Major motor companies were facing pressure to come up with eco-friendly vehicles. This led to the emergence of Plug-in Hybrid Vehicles or PHEV and Hybrid Electric Vehicles (HEV) with little emissions. The Hybrids start off using electric motor then as speed increases, the gasoline engine turns on.
When discussing the history of Electric Vehicles, July 1, 2003, is a quintessential date to mark – Tesla Motors was founded. Tesla has a long term goal to create an affordable electric vehicle for mass production. No company had tried going fully electric before that.
Since 2004, Tesla has been through thick and thin. They had some venture capital financing to save it from bankruptcy. Additionally, there was a series of mass firing to ease the budget. All these were being done so that the goal of Tesla may be met.
In May 2008, a blog covering automobiles called "The Truth About Cars" launched a "Tesla Death Watch", as Tesla was in the verge of collapsing if it would not get another financing. On May 2009, Germany's Daimler AG, maker of Mercedes Benz, acquired an equity stake of less than 10% for about US $50 million. Musk says that the Daimler's investment saved Tesla.
The 465 Million Loan
In June 2009, Tesla received US $465 million among the US $8 billion Advanced Technology Vehicles Manufacturing Loan Program. It was created to offer a low-interest loan to support the production of greener vehicles.
Tesla used the money, and in a shocking turn of events, it was the first to repay the loan. Despite the then-presidential candidate, Mitt Romney, calling it a 'loser' and likening it with the now-bankrupt company Solyndra.
Among the four beneficiaries, Tesla performed exemplary in terms of beating all its milestones and even repaying the loan 5 years earlier than expected. Nissan repaid their loan fully, and Ford is expected to repay in 2022. Fisker, the last beneficiary of the loan, went bankrupt and defaulted the loan.
Tesla has since then achieved its milestones, including the production of Tesla Model 3 selling over 500,000 units. In November 2018, Tesla vehicles had outsold Mercedes-Benz in the US market. The company also announced its initial public offering on NASDAQ. More than 13 million shares of common stock were issued to the public at US$17.00 per share. It was the second car maker to go public after Ford.
In June 2020, Tesla Inc's stock jumped to $1000 a share after Elon Musk announced that it was time to bring Tesla Semi commercial truck to volume production.
Elon Musk talked about the production of Semi trucks almost coinciding with his rival, Nikola – an electric and fuel cell truck startup. Nikola has faced some allegations via a report on Bloomberg terming its debut electric semi-truck as 'inoperable, missing parts.'
Nonetheless, Tesla has sparked and proven that the fully EV mass production is achievable. Existing motor companies are venturing in an electric way because it remains the future of energy.
Tesla Led, Others Followed
Below is a quick list of other electric vehicles produced in the recent past.
Nissan Leaf
Hyundai Ioniq Electric
Renault Zoe
BMW i3
Audi e-tron
Hyundai Kona Electric
Jaguar I-Pace
Chevy Bolt EV
Kia Niro EV
Hyundai Kona EV
The Future of Electric Planes
The next industry to be disrupted by going fully electric will be the aerospace. On a survey done, it was seen that the United States is responsible for nearly a half of the world's CO2 emissions from aircraft. This calls for immediate actions and results.
The future of more quiet, cheaper, and eco-friendly airplane is almost here with us. From now, you can hardly tell what to expect. Just like the motor industry, something will come up in the aerospace industry.
What we are left with is patience as we observe the already disrupted motor industry changing its norm from gasoline to EVs.
Are you ready to for change?
This post was written by Stanley Gatero in Disrupt Magazine.