Game on Your Phone with The Razer Kishi Gamepad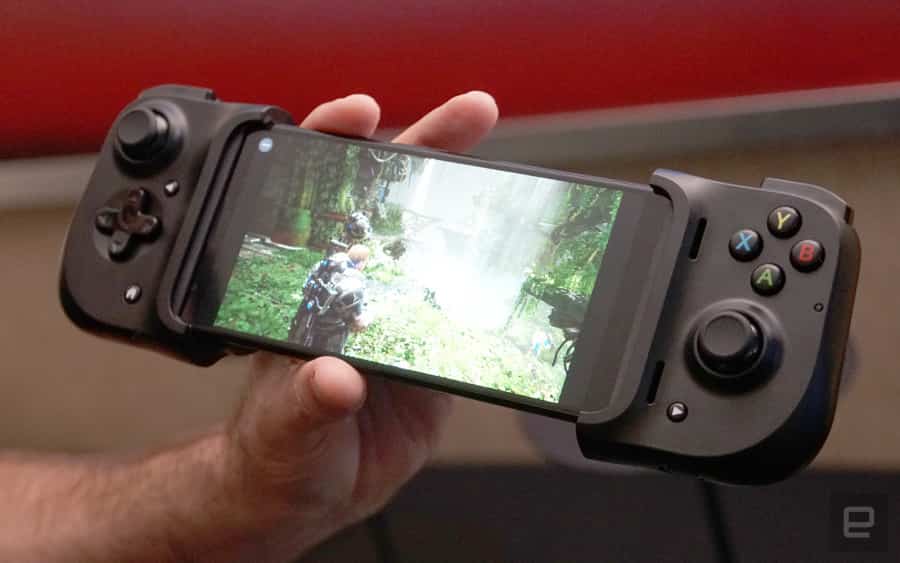 Streaming games on your phone is now becoming more popular than ever especially with Razer's Kishi. Google Stadia and Microsoft's Project xCloud allow you to ditch your console to play the games you love. But you will need a reliable internet connection and a handy gamepad to start your mobile gaming journey.
Check out how the Razer gamepad fills your mobile gaming needs below. 
The Razer Kishi Gamepad
The Razer Kishi is a telescopic gamepad for iOS and Android. To use it, just plug the gamepad to your phone through USB-C or Lightning cables. Lag or connection issues are a thing of the past since you don't connect via Bluetooth. Moreover, charge your phone while gaming by slipping your cord into the Kishi's pass-through port.
The Razer Kishi is the smartphone gamepad I've been waiting for https://t.co/LitIZ62GoB pic.twitter.com/IhXes2UHs1

— Gizmodo (@Gizmodo) July 30, 2020
The Razer Kishi Gamepad's Weight Class
You'll feel, though, that the gamepad is heavy. At 10.5 inches by 3.5 inches by 1.6 inches, the Kishi is even thicker than the Nintendo Switch. While playing, the buttons and thumbsticks are responsive, without any dead zones. Your hands might feel a little cramped after playing for a few hours straight, though.  
What Games You Can Play on the Razer Kishi Gamepad
The good news is that you can play most games with the Kishi gamepad. You can play most mobile game ports and games on streaming. Gizmodo says that you can "play most console games made before 2000 or after 2013." You can even stream games like Red Dead Redemption 2 from your Xbox One or PS4 at home. 
You will have to shell out $80 for the Kishi, though. It's more expensive than the other gamepads available. But then, a sturdy and reliable gamepad might be worth the extra charge.