California Social Media Entrepreneur, Marko Danial, CEO of Spzrts is Killing the Game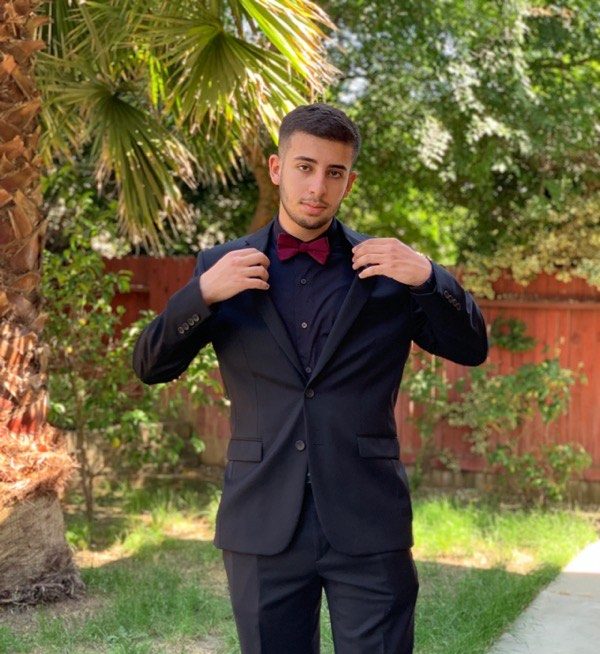 Marko Danial, also referred to as Pharaoic, is a California based social media entrepreneur and founder, as well as CEO of Spzrts. Danial has been receiving massive support for his success in the world of social media entrepreneurship. At a very young age, Marko Danial has achieved many landmarks in his career; these accomplishments have enabled him to enjoy immense popularity in the world of social media influencing.
Recently, we got an opportunity to sit for an interview with him in which he shared his journey in the world of social media entrepreneurship. In addition to this, he also threw light on the current trends and challenges in this industry.
Hello Marko. Thank you for taking out the time to participate in this interview. Can you please shed some light on your background and your social media entrepreneurial experience?
Marko Danial: Well, thank you for having me. To begin with, I got acquainted with Instagram and started my growth ventures through it in 2013. From then, my interest in sports would inspire me to create a sports Instagram account which didn't receive much of a response initially. But after videos I posted of Kobe Bryant went viral, the account started to gain popularity abruptly, which led to a sudden increase in the number of followers.
After the initial success, I would also start many new accounts in categories such as comedy, shoes, and a few more sports pages due to my passion for the niche. Eventually, I ended up building a sports company, Spzrts, which I have solely dedicated to creating the best athletic gear possible as well as inspiring many, globally. Since the first day, my experience in the social media influencing industry has been fun, and I have managed to connect with many top rappers, actors, athletes, and entrepreneurs.
Recently, I started going by Pharaoic. Pharaoic is a name that represents my cultured Egyptian background, and I started creating content going by it as my own persona. My goal is to inspire others, and show that anyone can accomplish anything at a young age, as long as they work hard for it.
That is great to know Pharaoic. What has been your strategy so far to garner a significant number of social media followers?
Marko Danial: Growing on social media is something that is not easy. Influencers often get irritated when they struggle with growth. However, the five rules that I follow for any given social media are as followed—staying consistent & active: posting as much as you can. Engaging with others: responding to your followers, as well as engaging with other similar accounts as yours. Making your account look professional: having a good set up bio, profile picture, etc. can help attract more. Doing shoutouts with other influencers: whether it's collaborating on content, or just shouting out each other, this can help boost growth. Finally, using the right hashtags: using relevant tags will help your content reach more people. If you follow all these steps and stay consistent, I can assure you that you'll be able to gain a more significant number of social media followers!
In your opinion, Marko, what are the significant challenges when working on social media projects?
Marko Danial: For me, time management is a big challenge. Since I'm also a college student, I find it hard sometimes to keep up with social media. You can end up losing followers if you're not active enough and consistently posting. However, I was able to work my schedule out so I can be able to stay active on running my social media accounts. Some social media projects become a bit hectic since they can take longer than others, and require a lot more work. I do many things for clients through social media; however, I put them as a priority to make sure they are getting the right results.
Tell us something about your company Spzrts as well?
Marko Danial: Well, it was my deep passion for sports that sprouted the idea in my mind to start Spzrts. I just wanted to make the best athletic gear and cover different sports. Although we are still in the growth stage, we are dedicated to changing the game. Spzrts will be a company that remains genuine and true to the journey of growth. My goal ultimately is to make sure that every athlete can play their sport to their best ability. However, I also created Spzrts to inspire people around the world by sharing different stories of athletes who had struggled throughout their life—allowing them the chance to receive an acknowledgment of their stories. Providing a lesson learned aura will enable others to avoid mistakes in the future and have proper guidance and motivation by good influences.
Well, it was very nice interacting with you. The last thing we want to know is, what are your plans for the future of your company and where can people find you?
Marko Danial: As I am currently studying to become an engineer, my ultimate goal is to be able to create and come up with new products that can help athletes with their sport. I want to ensure that nothing gets in the way of their hard work and dedication; that is why I want fewer injuries to occur and help the athletes stay more focused. It was a great pleasure talking to you and all of your readers. Thank you to the team at California Herald for having me! Feel free to check me out on all of social media; I go by @Pharaoic!
Originally published on Californiaherald.com